Photo: Courtesy of Jason Evans
Student tents lined the north side of the Ritchie Center Friday night in anticipation of Saturday morning hockey tickets for DU's 2019-2020 season This season marks the 70th year of DU hockey with early preseason polls showing Denver as one of the favorites to reach the Frozen Four again.
And even Dave Starman, CBS Sports network college hockey analyst, was impressed as hockey fever swept across the DU campus.
Passion for their team and well worth it. https://t.co/aTF8EwtUFd

— Dave Starman (@DStarmanHockey) September 27, 2019
As usual, we selected three random campers to answer several DU hockey and non-sports related questions. Two freshmen, Natalie Williams and Antonio gave the same answer about the this season's hockey team's expected number of wins. Hopes are sky high as both quickly responded – "all of them (34)". This is the same answer as this season's LetsGoDU Super-POLL™! Junior Ben Hoy sees a 27-win season because "DU lost a good goalie and some strong offensive players". All three long for an 'awesome' gold alternate sweater and two out of three students preferred Chipotle to Illegal Pete's, a split from last season's unanimous Illegal Pete's response. And, when was the last time this trio hand mail a stamped envelope? The answers varied with Antonio's 'never', Ben's "3 months ago" and Natalie's "last year to Grandma". As for an all-expense paid trip to Coachella or $1,000, Natalie and Antonio want to go to Coachella. But, Ben Hoy gave the best answer of the night, "Neither. I'd rather have them (DU hockey) win the championship."
The evening featured Friday night games, sponsor handouts, food, music, a free-skate, and movies culminating in donuts and a golden ticket at 8:00 am Saturday morning joined by players and coaches.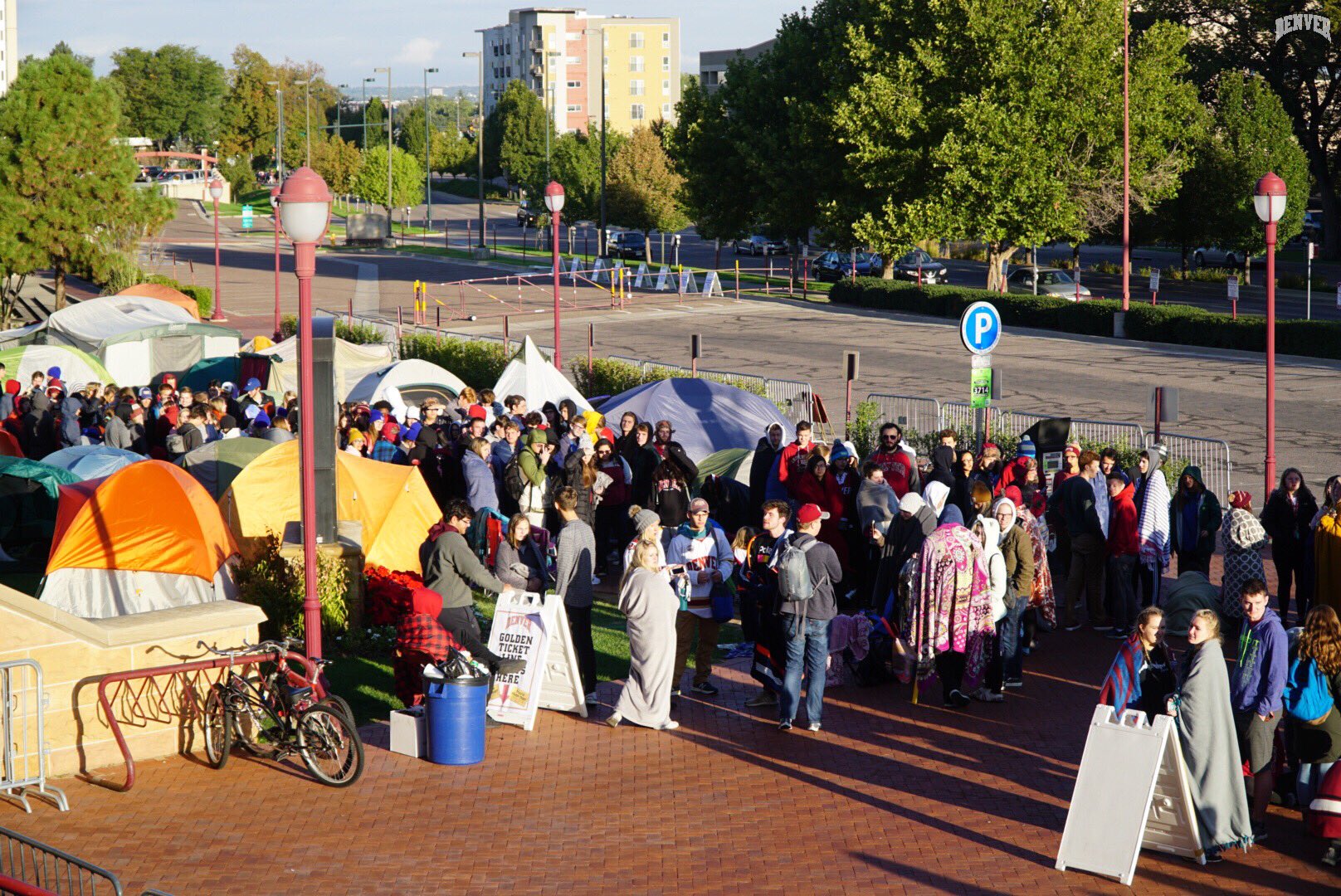 8:00 am breakfast and rally with the team and coaches this morning.